Virtual True Dungeon Starts Gen Con Weekend
Welcome TD Newsletter Readers! Skip down to below the Nymph & Nimblewit logo if you have already watched the video.
Sadly, there is no physical Gen Con this year, but there will be True Dungeon… online. That's right, Virtual True Dungeon will be available for your computer over the weekend of July 31st through August 2nd. This virtual experience is much like in-person True Dungeon with interactive puzzles and simulated combat. You get all the usual cool swag (including an experience point code) mailed to you after your event.
Your game is presented through an amazing interface that features live-camera feeds, recorded cut scenes, new skill tests and animated clues. It is like you and your friends are really there. Equipping and managing your character is a snap with a free app. It rolls attacks, damage and saving throws while keeping track of hit points as well as used spells and powers.
The most exciting part? This adventure is the first of five virtual adventures we will host over the coming year. All five form an exciting story-arc that ties into (and fleshes out) the live adventures that will be coming to Gen Con next year.
Buy your tickets for the first adventure (7/31-8/2) or second adventure (11/6-11/8) now at www.td.events. The three other events will be held in the first half of 2021.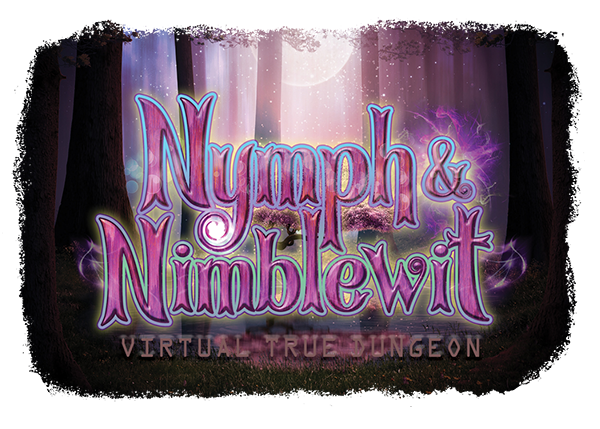 July 31st - August 2nd, 2020
The first adventure ("V1 - Nymph & Nimblewit) of a five-part Virtual True Dungeon story-arc that will unfold over the next year. Nymph & Nimblewit tells the story of an adventuring party's shortcut through a faerie forest that unveils a strange secret. This new knowledge will send them on a year-long quest over five adventures that will lead up to (and flesh out) next year's in-person S-series of modules. You will receive all the usual swag (including random Treasure Tokens) and an XP code just like an in-person TD event.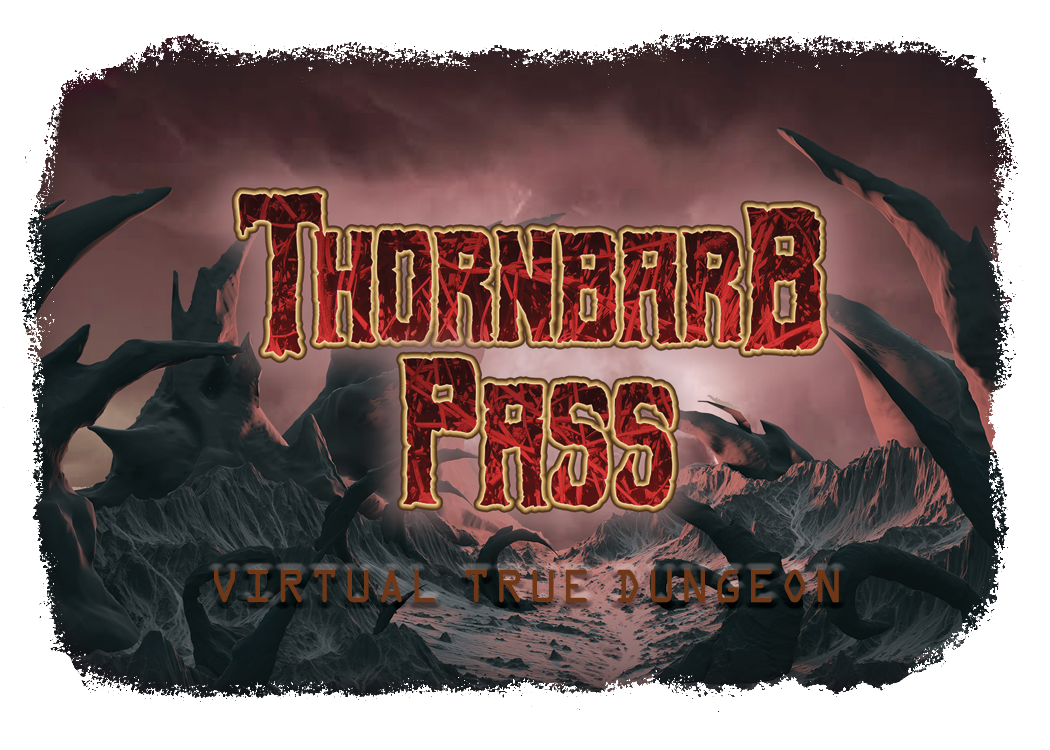 November 6th - 8th, 2020
The second adventure ("V2 - Thornbarb Pass") in the story-arc tasks the party with crossing over a dangerous mountain pass to find an old mine that may hold the secret to the mystery found in "Nymph & Nimblewit"). Again, you will be mailed all the earned swag (including random Treasure Tokens) and an XP code after the event.
The virtual adventures will be hosted through Zoom, and it is designed to best be viewed on a computer monitor. You will view your adventure through an incredible graphical presentation that will include live video feeds, prepared cut scenes, animated effects and graphics as well as interactive new skill tests.
Managing your character in combat will be a snap with a free soon-to-be released app that will make all your combat rolls, keep track of hit points and check off used spells and powers. Your ticket includes the postage to send you swag after the event via USPS Priority Mail. These goodies will include three random draws (or more if you have treasure enhancers equipped) from a Treasure Generator, and a Participation token, a free bag that includes a random pack of 10 Treasure Tokens. And if your character survives, you will be sent a Survivor button, too.
You don't need a Gen Con Online or Gamehole Con badge to play or buy tickets. More details will be emailed to ticket holders closer to their event. Check out our FAQ.