2021 Token Collection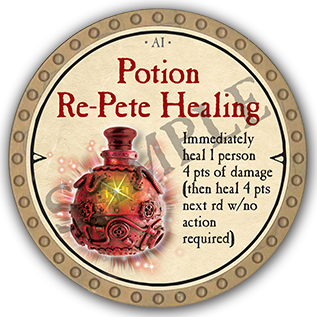 Pre-orders for the 2021 Treasure Token Collection start at Noon (CST) are open until Jan. 8th, 2021. There are some great FREE premiums available for collectors who place a pre-order.
All pre-orders placed in November will receive one Potion Re-Pete Healing* for every $250 pre-ordered.
All pre-orders placed by Jan. 8th will receive one free Treasure Chip token (for every $250 in pre-orders placed) -- OR for every $1,000 in a pre-order, you receive two FREE 3× Treasure Chips--that's a total of 6 draws!
*This token is dedicated to the memory of True Dungeon volunteer (and Cleric fan) Pete Houghton who recently lost his battle against cancer.